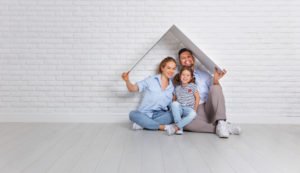 With Christmas fast approaching, lots of people feel pressure to spend over their budget, from buying expensive gifts through to decorations and food.
It's only natural to want to make Christmas special, but please remember that having a safe and secure roof over your family's head is the best gift of all.
In a bid to spoil loved ones for the festive season, some people struggle to keep up with paying their priority bills, including their rent.
We have launched a new campaign: 'Rent First – Because everything starts with home', to help tenants to prioritise their rent payments.
United Welsh Financial Inclusion Manager Karen Thomas said: "Unfortunately, particularly around Christmas time, we see tenants struggling with bills and debts.
"Tenants who fall into arrears risk losing their home, so if you are behind with your rent and you are finding it difficult to manage, the worst thing you can do is pretend it's not happening.
"Our Money Advice team continues to support tenants with any money problems they may be having, and the sooner we know about an issue, the sooner we can help.
"If you are having problems paying your rent, our team can set up payment plans to help you get back on top of things or offer debt advice and support."
It is possible to have a great Christmas without breaking the bank but it does involve a bit of planning and setting some ground rules for a festive budget.
Here are some top tips to help you stay within your budget:
Secret Santa
Secret Santa is always a winner to save having to buy for all your friends and colleagues. Alternatively, you could buy presents for the whole family to enjoy rather than lots of individual gifts.
Only buy for the children
If you have a large family or a big group of friends, agree in advance to only buy for the children and have a cut-off point once they have reached a certain age, such as 18-years-old.
Try discount supermarkets
If you don't already use one, it does pay to swap to a discount supermarket to do your Christmas food shop to save on your bill.
Only buy the food you need
It's hard to not go overboard on the food shop but trimming down on the excess will help to trim down your spending. Consider having a chicken or turkey crown instead of a whole turkey and buying food that you can transform into lovely leftovers if you have any.
Plan other fun activities
Don't make Christmas all about the presents and the food so it's less pressure on you. Arrange other fun activities like beach walks, family games or a woodland trail so there are other things to look forward to.
Prioritising your rent
We understand there can be pressure to spend a lot at Christmas time, but it's vital to prioritise your rent.
The rent you pay us is our main source of income and we need it to carry on providing homes to people who need them.
If you fall into arrears, please make sure you:
• Contact us immediately so we can help you
• Read any letters that you receive from us carefully as they will explain what you need to do and what your rights are
• Take independent advice if you need to
We don't want anyone to lose their home. That's why we would rather work with you to manage your debt and help you to prevent arrears now and in the future.
For support or advice about your rent or any other money issues, please contact our Money Advice team on 029 20 85 8100 / tellmemore@unitedwelsh.com