As we all socially distance to prevent further spread of Covid-19 caused by coronavirus, more of us are using technology to stay connected than ever before. Video calling can help you to keep in touch and help with feelings of loneliness.
Here are some quick guides to help you use some of the most popular video calling apps for smartphones. You will need to download the apps via the App Store for iPhones or Google Play for Androids.
How to make a Whatsapp video call
WhatsApp is a free app that allows people to message each other, video call, and send pictures and videos to individuals and groups. The app has a green icon with a white phone in the middle.
Calls are made over the internet, so there will be no charges made or minutes used from your mobile plan. However, if you're not connected to a Wi-Fi network, voice calls will use up your data.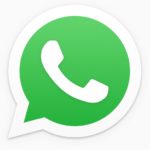 To make a video call:
Click on the green Whatsapp icon
If you don't have a chat already open with the person you want to video call, click on the green button with the white speech bubble (normally bottom right) and find them in your contacts list
When the chat is open, touch the white camera button (normally top right) and tap it. This will open a call and your face will be on the screen in front of you.
When the person answers, you will see them on your screen.
To answer a video call from someone else, tap the green "Answer" button.
There is more detailed help on how to use Whatsapp available here.
Making a Skype call
Skype enables people to make free video and voice one-to-one and group calls; send instant messages and share files with other people. The app has a round cloud shaped blue circle with a white S in the middle.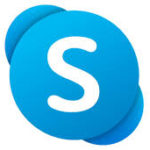 To make a Skype video call:
Open the app and login if you aren't already logged in
Click the Contacts phone book button to bring up your contacts list
Tap on the contact you want to call, and then select the video button. If you want to have a group call (a call with more than one person), add another person from your contacts list
Once the call starts you will be able to see each other on your screen
At the end of the call, tap the End Call phone button to hang up
If your call is not answered, you will get a notification on your call screen letting you know. From this window, you can also retry the call.
There is more detailed help on how to use Skype available here.
How to use FaceTime
FaceTime is an Apple service that allows you to make video and audio calls over your W-Fi or mobile phone network for free, saving you money on phone calls. It is only available on the iPhone and other Apple devices like iPads.
FaceTime has a green icon with a white camera in the middle.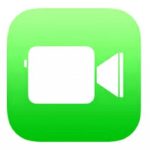 Making a FaceTime call:
Go to your contacts list and search for the person you want to video call
Click on their name and icons will appear underneath
Click on the camera icon and it will open the video call
To answer a video call from someone else, tap the green "Answer" button as you would for an audio call.
There is more detailed help on how to use FaceTime available here
Video calling using a computer
As well as using Skype to make a call on your computer, you could also use Zoom. Zoom is an internet-based software that enables you to meet with others one-to-one or in a group. As you use it through your through your internet browser, you don't need to install anything.  The person who you want to speak with needs to have an account as well.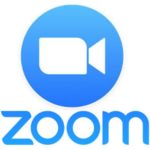 Making a video call on Zoom:
Open Zoom on your computer and click 'New Meeting'
At the bottom of the screen, click 'Invite' and then click 'copy URL'. This will give you a link that you can share with family, friends or the people you want to talk to
Copy the link and send it to the people you want to video call with in an email
When they click the link, it will open up a virtual meeting room and you'll see everyone you invited (who clicks the link) on your screen
To end the call, click the red phone icon
If you need help with setting up the camera on your device or with any other apps, there is a wealth of information available online. For example, Digital Communities Wales has a Resources hub full of training materials.