Following the Welsh Government update of a local lockdown in Caerphilly County Borough as of 6pm, Tuesday 8th September, this Covid-19 update is about United Welsh services for tenants who live in the borough.
Welsh Government are introducing restrictions in a bid to reduce the number of new coronavirus infections after a rapid increase in the number of confirmed cases.
As ever, our priority is to protect the health and safety of you, your family, and our people. We will continue to closely follow Government advice and keep you updated about our services.
Repairs, maintenance and home safety checks
We will continue to carry out emergency, urgent and routine repairs with protection in place for you and the Celtic Horizons team.
Ahead of your appointment, we will call you to check you are symptom free and check our operative is symptom free. Our operative will wear PPE, wash their hands before and after all appointments, and remove all gloves and tools when finished.
Please help us by staying in a separate room while the operative works and by staying 2m apart at all times. When the operative arrives, open the door, stand back and don't shake their hand.
Please also ventilate the working area by opening windows if possible. Watch our safety film here.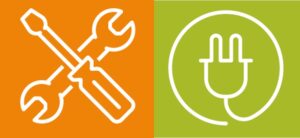 Allocations and lettings
If you are planning to move to a United Welsh home, we are holding virtual viewings for people to see prospective homes. We are also signing new tenancies remotely for people to move safely.
Thrive tenants
For tenants living in a residential scheme, we will communicate with you directly by letter about how the local lockdown will affect visits and the communal areas where you live to keep you and visitors safe.
For tenants receiving support services, please be reassured that we are still here to help.
Time at home
With people choosing to spend more time at home and working from home to stay safe, it is very important to be respectful of neighbours during this time.
Please consider your neighbours when playing music for example and make sure it is not audible outside your home. If you live in a flat, please be aware that noise may travel so keep levels low.
Meeting and contacting us
Meetings to discuss your tenancy or community issues continue to be held by phone or video call instead. We will only meet you face-to-face if other methods of contact are not possible and it is essential.
While our main office in Caerphilly remains closed, we are still here for you by phone, video call, email and webchat.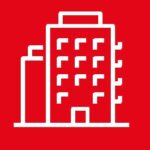 What are the Government restrictions for Caerphilly County Borough?
People will only be able to meet outdoors – meetings with other people indoors and extended households will not be allowed for the time being. No overnight stays will be allowed.
People will not be allowed to enter or leave the Caerphilly County Borough Council area without a reasonable excuse. Reasonable excuses include going to work if you are unable to work from home, making a compassionate visit or giving care.
Everyone over 11 will be required to wear face coverings in indoor areas.
Coronavirus symptoms
If you've got symptoms of coronavirus, you must self-isolate immediately and get a test. Symptoms include:
A new continuous cough
High temperature
Loss of taste and / or smell
If you just feel slightly 'under the weather' with mild symptoms, please still arrange a quick, safe test.
You can book a test online here or visit the drive-through test centre outside Penallta Housing council offices from Tuesday 8th September 2020 to Tuesday 15 September 2020 from 8am to 6pm.
As the service is drive-through, you must arrive by car. You do not need an appointment.
Keeping in touch
Please continue to follow our website, Facebook and Twitter pages for the latest news on United Welsh services.