If you fall into rent arrears, please don't ignore it!
It's better to talk to us about how we can get your rent account into the green, rather than ignoring your rent and falling deeper into the red, especially when it could lead to you losing your home.
We don't want that and we're sure that you don't either.
Prioritise
Paying your rent must be your priority.
We will send you letters to inform you or remind you that you have outstanding arrears to pay. When you receive a letter, make it a priority to contact us.
If you can't pay your full rent on the day it is due, you should pay as much as you can afford and talk to us.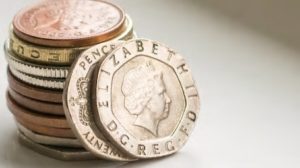 Plan
Whether you are only slightly in arrears or you are feeling overwhelmed with the amount you owe, it is always better to talk to us than ignore it.
Together, we can make a plan which will involve:
Checking how much rent you owe
Talking about your financial situation. For example, our team can help with checking what benefits you may be entitled to but aren't aware of, which could help you to pay your rent.
Discussing how you can pay your arrears in affordable instalments.
Pay
To stay on track with getting your rent account into credit, make sure you manage your budget to pay off your arrears at the amount agreed in your repayment plan.
Also, you can ask Jobcentre Plus or the Pension Service to pay off your arrears through deductions from any of the following benefits:
jobseeker's allowance (income-based)
employment and support allowance (income-related)
income support
pension credit
You can request deductions if you owe at least four weeks' rent and we can make the request if you owe at least eight weeks' rent.
If you get paid Universal Credit, we can also request deductions from your monthly payment to help pay your arrears if you owe at least two months' rent.