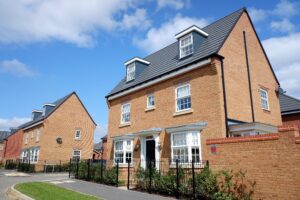 Our homes for sale on the open market are available for anyone to buy, and when you buy a home with us, you're not just investing in your future, but someone else's future too.
That's because all our profits are reinvested into our social purpose of providing more affordable homes and services. So, when you buy a Harmoni home, you are investing in a much-needed affordable home for another person to enjoy in future.
All of our homes at new developments also use green, clean energy sources, making them kinder to the environment and more affordable to use in the long run.
See what's for sale here.